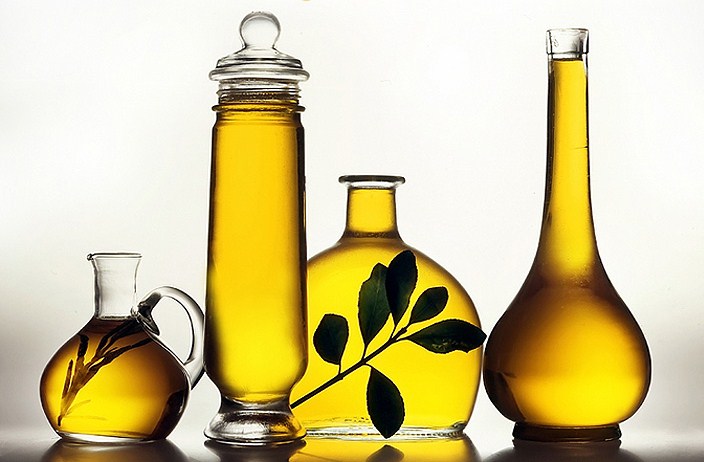 Some of you may have seen OCM or the Oil Cleansing Method circulating around Pinterest or beauty blogs or mom blogs or frugal living blogs. Indeed, it isn't very often that such a wide spectrum of bloggers can come together on a particular product/method. From what I've seen, OCM is one of them, and for good reason.
I've long been wanting to make my home as chemical free as possible, but living with other people makes it a bit difficult, so for the time being I decided to just start making small changes for myself - starting with skin care.
I have horrible oily, pimply skin but it's thankfully calmed down since high school. Still, my face is far from what I want it to be.
My skin care routine is pretty non-existent and not very deliberate. I wash my face in the morning with a face wash for oily/acne prone skin (usually whatever's cheap at Walmart). When I shower in the evening, I wash my face with whatever I'm using to wash the rest of my body. And that's it.
My face feels clean, and by clean I mean completely stripped of life...kinda like the moon. I know I'm not being very kind to my skin and it shows.
So when I learned about OCM, cleaning my face with oil seemed like the next logical thing to do since stripping the oil off my face didn't seem to be helping.
I won't regurgitate the why and how of OCM because a quick google search will reveal excellent articles explaining just that, but I will add my two cents on the whole experience.
Here's what I did:
Last night was the first night I decided to try OCM. I went with a basic castor + olive oil formula, using a quarter teaspoon to measure out 3 parts castor oil and 2 parts olive. I found castor oil at Longs. Couldn't spot it at Safeway or Foodland. Other blogs will tell you that castor oil will actually dry your skin out, so if you have oily skin, you will want a little more castor oil than olive oil, so that's just what I did. You can adjust each night until you reach your perfect ratio.
This is about as close to the spa as I'm going to get anytime soon. I stood in the bathroom, rubbed the oil all over my face (which felt disgusting at first but the oil will thin out as your skin warms the oil.) I gave my face a nice little massage for a few minutes (it was really quite relaxing), then took a wash cloth and ran it under hot water. I wrung out the washcloth and put it over my face and let it steam my face until the cloth became cool. I think I did this 4 times just because it felt good. Then I gently wiped the oil away. And that was it!
Immediately my face felt cleaner and looked brighter. After a few minutes, my skin actually felt a little dry and tight, so I dabbed the tiniest bit of olive oil on my face and that did the trick. This morning I woke up and my face felt SO SOFT. "Like a baby's bottom" according to Keola. I didn't use OCM this morning, just wiped my face with a warm wash cloth.
What I love best about this is that I know EXACTLY what I put on my face, and I feel like my face really reacted well to the natural substances I used. My face felt clean and fresh and there was no irritation. Since it did feel a little tight after my first try, I'll probably go with a 1-1 ratio tonight. I've never been one to buy expensive cosmetics, but now I'm REALLY not falling for their advertising, not when two simple ingredients can give my skin a healthier glow with just one use. I'm excited to see how my skin improves as I continue this method.
Have you tried OCM? How did you like it?
Check out these resources to learn more:
http://www.theoilcleansingmethod.com/
http://www.highonhealth.org/why-you-need-to-start-using-the-oil-cleansing-method-ocm/
http://simplemom.net/oil-cleansing-method/